Disclosure: This post may contain affiliate links. I receive a small commission at no cost to you when you make a purchase using my link.
These after-school snack ideas are so creative. These recipes are quick, easy and super healthy snack ideas plus food crafts in one!
What's one of the first things your kids say when they get home from school?
I'm hungry!
Well with these healthy after-school snack ideas, you'll be ready. Not only are they nutritious, but we have ideas for ones that you can make with your kids, as a fun after-school activity.
Then instead of "I'm hungry" it'll be "What snack are we making today?"
Please note that this article may contain affiliate links.  You can read my full disclosure at the bottom of the page.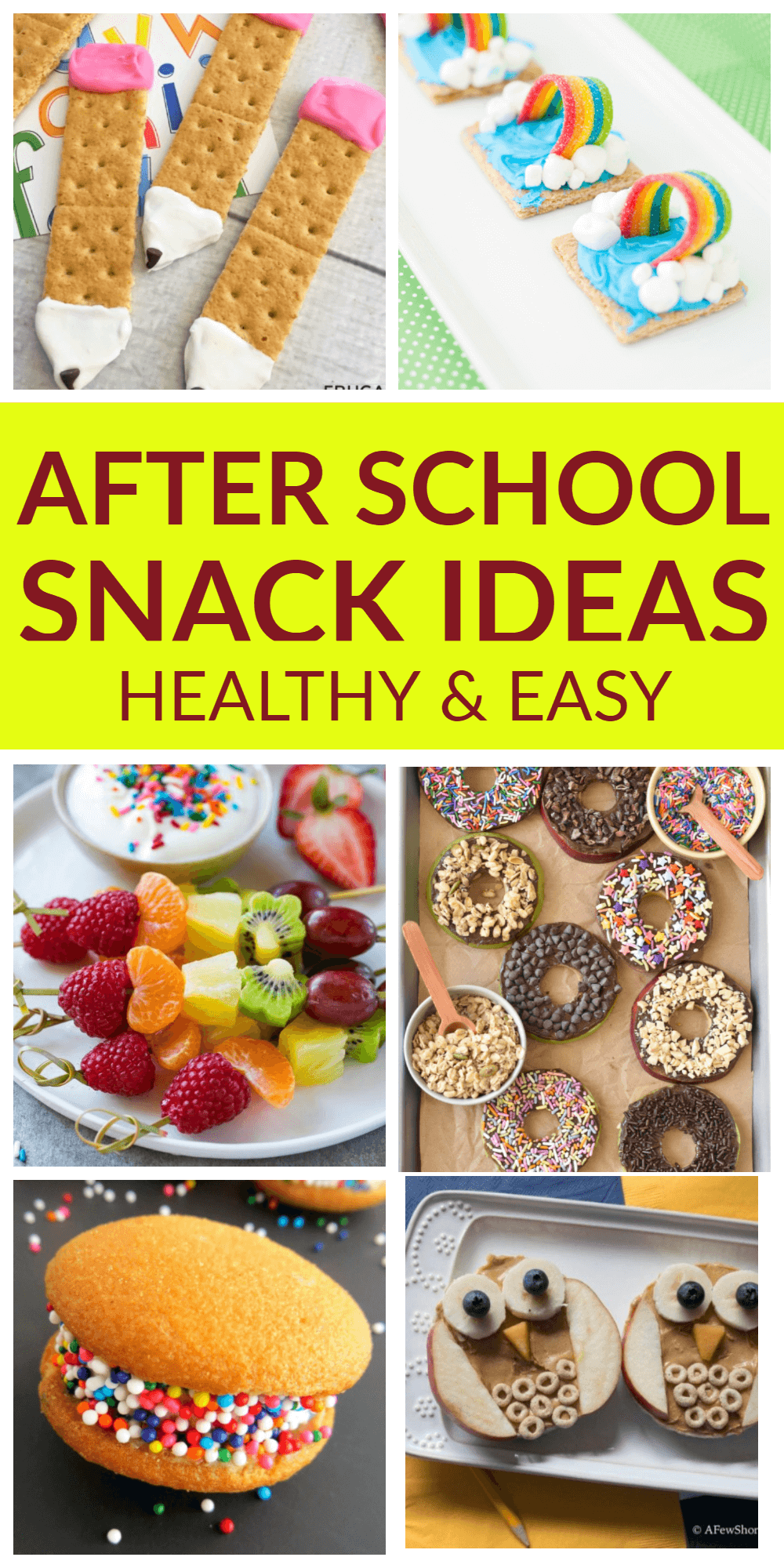 Fun and Healthy After School Snacks
This healthy after-school snack for kids that is full of fruity flavor, easy, quick and delicious, the kids will love to make their own.
A healthy allergy friendly snack, are super easy to make and so tasty.
Healthy low sugar strawberry energy bites packed with oats and sunflower seeds.
These no-bake oat balls are super easy to make, they're tasty and packed with energizing oats and protein sunflower seeds.
These Animal Faces Toast Treats are fun, easy to replicate and you can have even more fun with them by coming up with new ideas of your own.
These Owl Rice Cake Snacks are incredibly simple to make, plus not only are they fun, but they taste amazing too! (from a few shortcuts)
These Frozen Yogurt Blueberries are a simple, and super healthy snack that satisfies your sweet tooth big time.
---
After School Snack Kitchen Gadget!
This fun gadget
will make even the most ordinary foods into fun after-school snacks by cutting them into fun bite-sized pieces. Use it on pancakes, deli, grilled cheese, quesadilla, burgers and more to make them instantly snackable!
---
Get your kiddos to love their vegetables with this easy recipe for zucchini chips.
Turn veggies into fun bug snacks for every bug lover. Your kids will totally enjoy creating these easy eatable butterflies, caterpillars, and ladybugs.
Try this rainbow of fruit served on skewers with a yogurt dipping sauce. An easy and healthy snack that the kids will devour!
This fun WEATHER snack about rainbows and clouds is a fun treat that kids can assemble themselves.
Check these out for a fun and healthy ladybugs snack that's sure to get kids eating more fruit!
These beautiful all natural popsicles will be a hit for kids snacks during the summer.
These easy, no-bake apple donuts are the perfect after-school snack for kids, are full of healthy and good-for-you ingredients.
These creative Graham Cracker Pencils are made with everyone's favorite cracker (cookie) and chocolate!
These Rainbow Banilla Bites are so fun to make and the kids love them! You can even choose whether you make them with peanut butter or Nutella.
And the last one on my list is these gorgeous nutter butter penguins. The kids will love making these with you for a great after school snack.
Which of these kid-friendly after-school snack ideas was your favorite? And why? Let me know in the comments below.