Search engine optimization, or better known as SEO, is essential to have a successful blog or website.
If you are looking to gain traffic or even to make money blogging, I suggest trying to have a good understanding of SEO.
I know SEO can seem scary, but, once you understand the basics it's not as terrifying as it seems and ultimately will get you the traffic you want (or need) to your blog.
I'm going to walk you through some of the basics of SEO for new bloggers, to help you understand what SEO is and how to use it for your blog.
What is SEO?
First, let's start by breaking down what exactly is search engine optimization.
The goal of search engine optimization is to optimize your blog post or even your entire website to rank high in a Google search.
The purpose of working on SEO for your blog post is to convince Google that your page has relevant information on a search term. The goal is to be the first result, but just getting on that first page is crucial.
Why does it matter?
The first page of Google has roughly ten results, and if you can be on this page, this increases the likelihood of people searching for a keyword you've optimized on your page to find you.
Every time someone clicks on your link from Google, your ranking will improve, thus giving you more traffic and potentially new readers.
How to make Google like your page
There are a few things you can do to increase the likelihood of improving your rankings.
First, if people spend a long time on your website after they've been sent there. This shows Google that there is a lot of relevant information and that your reader found this page helpful.
If they don't return to the search results section after visiting your page, then Google will assume that you were able to answer their question. Making sure these two things happen is crucial to improving your rankings.
The big four
There are four things you can do to help keep people on your site as long as possible once they've clicked through.
They are:
An attractive website

A website that loads fast

A site that is easy to navigate

A website that has been optimised for mobile devices
These big four factors are going to factor into how strong your site is viewed by Google and how much authority Google thinks you have.
If you do nothing else for your website, make sure it has these four things before you do any further SEO work.
Add links to your blog post
This should go without saying that you shouldn't add links to your article for the sake of adding links.
However, if you are adding relevant links to other blog posts (make sure you set them to open in a new tab), and internal links (links to your website), your blog post is going to optimize well for Google.
Think of adding links to your blog post like adding citations to your webpage. It shows that you have a lot of information on a subject and that you have resources for the reader.
Google views this as a good thing and is more likely to rank your post higher versus someone who has no links.
[wpsm_divider top="20px" bottom="20px" style="solid"]
If you are a blogger, you can't afford not to be doing at least some SEO word on your site.
Hopefully, this post has shown you a few basic tricks to get you started. But if you have any questions feel free to ask away in the comments down below!
[wpsm_ads1]
[wpsm_column size="one-half"]
A tiny request: If you Enjoyed Basics of SEO for New Bloggers, please share this?
I know most people don't share because they feel that us bloggers don't need their "tiny" social share. But here's the truth…
I built this blog piece by piece, one small share at a time, and will continue to do so. So thank you so much for your support, my reader.
A share from you would seriously help a lot with the growth of this blog.
Some great suggestions:[wpsm_list type="arrow" gap="small"]
Pin it! (I even made a pretty pin for ya!)
Share it to your Facebook Page!
Tweet it!
[/wpsm_list]
It won't take more than 10 seconds of your time. The share buttons are below  🙂
[toc]
[/wpsm_column][wpsm_column size="one-half" position="last"]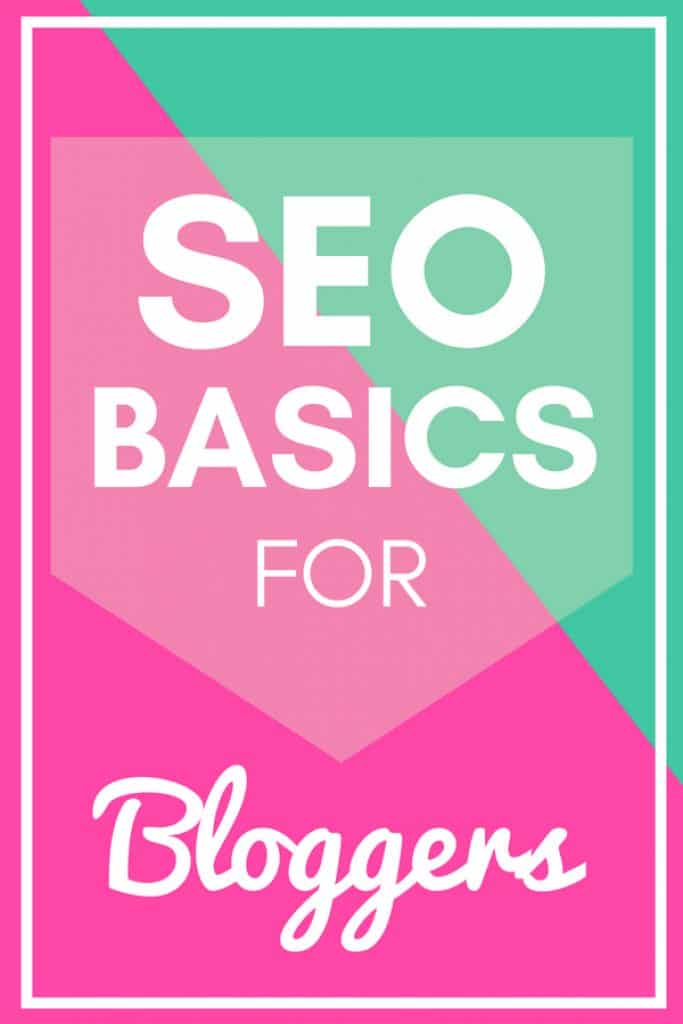 [/wpsm_column]